I know, I know what are you thinking "another watch article with silly wrist watches",but nah.today i'm gonna show you the coolest watch alive wait what, isn't that "the fastest man alive".whatever, whatever may i present to you one of the world's smallest wrist watch which show us time in vacuum tubes,cool? interested! then let's get started.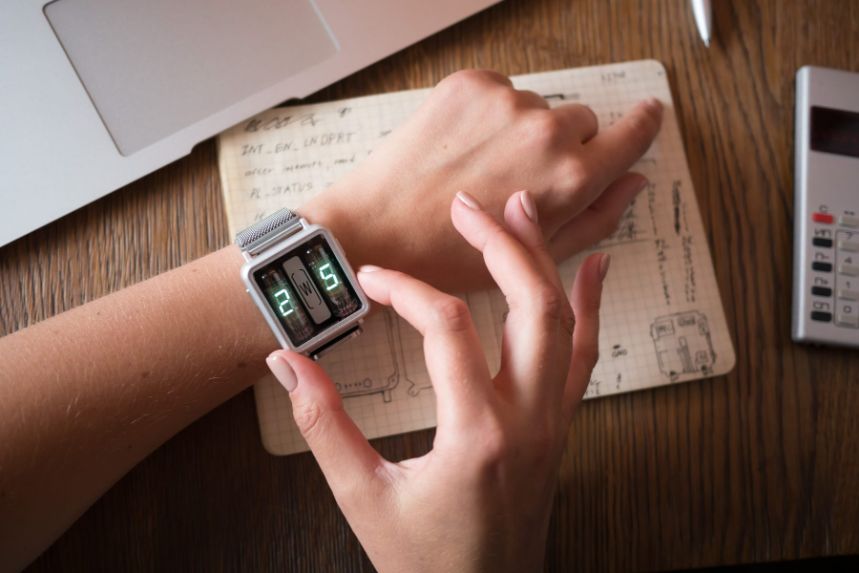 I'm talking about "The watch 2" by The Watch Store which shows us time in nixies tubes. Don't know what nixie tubes are? Well, I got that covered too. nixie tubes are basically glass tubes which contain a wire-mesh anode and multiple cathodes, shaped like numerals or other symbols. Applying power to one cathode surrounds it with an orange glow discharge. The tube is filled with a gas at low pressure, usually mostly neon and often a little mercury or argon, in a Penning mixture. what I made it worse didn't i. To give you a little example I added a little preview below.
In This premium watch series, there are two colors available for sale black and silver. both of them are amazing as you can see in the pictures Each kit contains the watch, metal band,2 USB cables with an introduction manual with English and Russian languages. With the size of 1.54 inches (height) x 1.46 inches (width) x 0.5 inches and the weight of 25 grams, this Nixie Tubes watch is the new awesome. This not so digital wrist watch is not only for men but also for women.it looks great on both of them.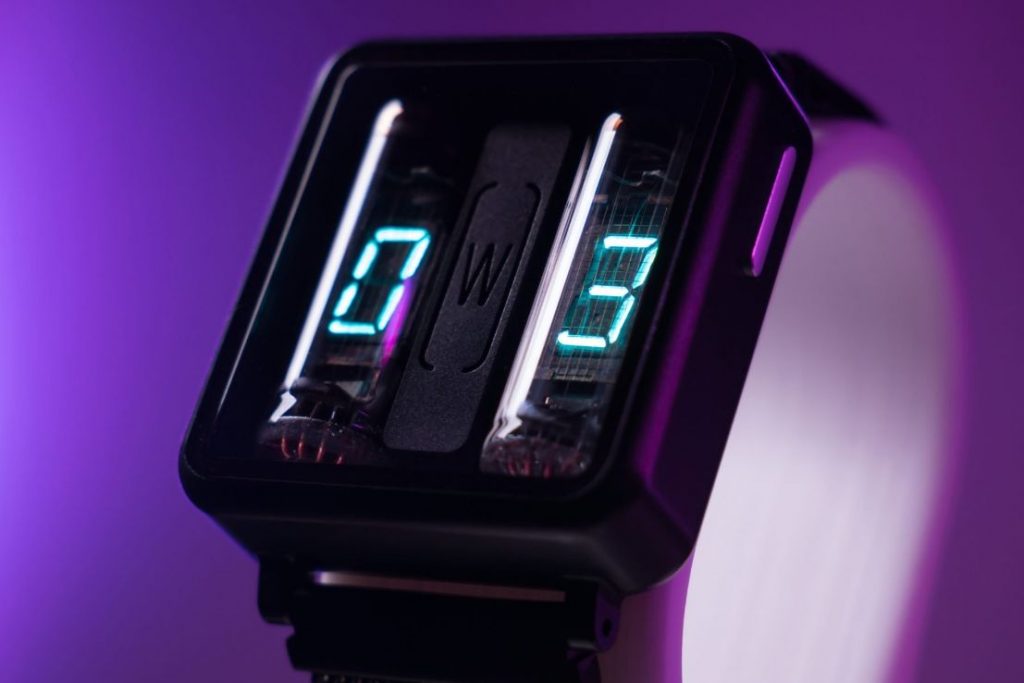 Materials
Since it's a watch then let's first talk about materials because look matters right! hey, I'm not being racist it's about watch. it's important to see from what its made of haha. By the way, the watch's body is made out of aluminum alloy by milling, then it's anodized so it gives extra protection to the body.
The protective glass is tempered mineral glass.
Components
This watch has an Extremely accurate real-time clock module which is made in Switzerland (which means the watch is incredibly accurate).
Has USSR VFD vacuum tubes ("IV-3A" 1980s)
Has a built-in rechargeable lithium-polymer battery.
Functions
Displays the time (first shows the hours then minutes) by pressing any of two buttons and the date (shows the day, month and year) by pressing and holding the left button.
Can change 24/12-hour time format.
Display the battery level by pressing and holding the right button.
The Watch has an accelerometer, which allows it to display the time without the need to press buttons, sick right.
it has 9 types of visual effects to show time and date of course animation can be turned off.
You can also change the duration of the indicators glow when the time is displayed.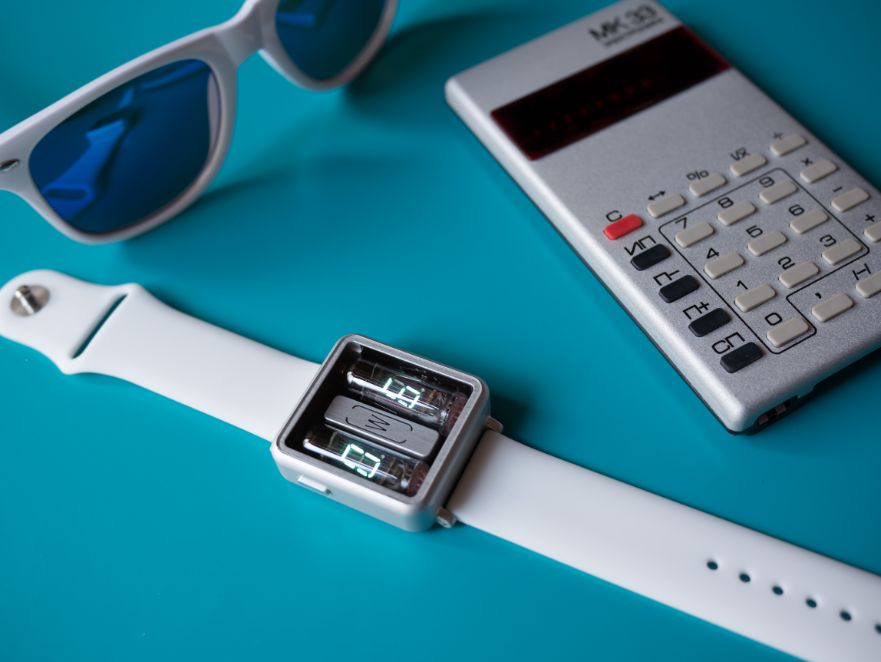 Battery life:
It has More than 1000 views of time and about a month in standby mode from a single charge.
Charging process :
you can charge this nixie tube's watch Via USB to computer system or 5V DC power adapter with USB out. The Watch has an automatic indication of the charge end.
When the battery is charging the indicator glows white. The indicator light turns off when the charging process is completed.
The full charging time is about 1 hour.
You Might Found This Tiny Wireless Mouse Cool
Advantage :
This wristwatch gives Protection against splashes, raindrops and Able to withstand immersion in water to a depth of 50cm for up to 30 minutes.
It's Compatible with any straps width 22mm so u don't need to worry about the strap after some time if it gets damaged.