Boardup is the first patented self folding longboard that fits in your backpack or locker, an airplane compartment or by your desk easily with a capacity of holding up to 400 pounds.
One of the most promising features in this longboard is that it doesn't fold up while longboarding and pops up with a kick of the nose.
Longboards can get in the way when people walk past your desk. Tripping over longboard isn't cool, so now your classmates can thank you. Since BoardUp stands independently, you won't have to worry about accidentally tripping someone.
You can take Boardup into your favorite café with ease. Since you don't have to hold it fully open against your side while waiting in line, that means no more dirt and grass debris on your shorts or shirt. Plus, your clothes won't get scratched from the grip tape so you can look great on your date or in front of your friends.
This foldable-longboard is 8 1/4″ X 32″ long when longboarding and 8 1/2″ X 16″ X 3″ when folded, with weight of less than 7 pounds so that you can longboard anywhere in the world with ease.Their ergonomic handle is designed to ensure your fingers won't be pinched while folding or unfolding the board. (note: caution is still recommended)
BoardUp's longboard is Made out of Canadian maple wood and hinge is from aluminum alloy so it will look as dashing as it works which is best.this aluminum alloy is also what gives BoardUp a high strength-to-weight ratio which allows it to be very strong and carry up to 400 pounds.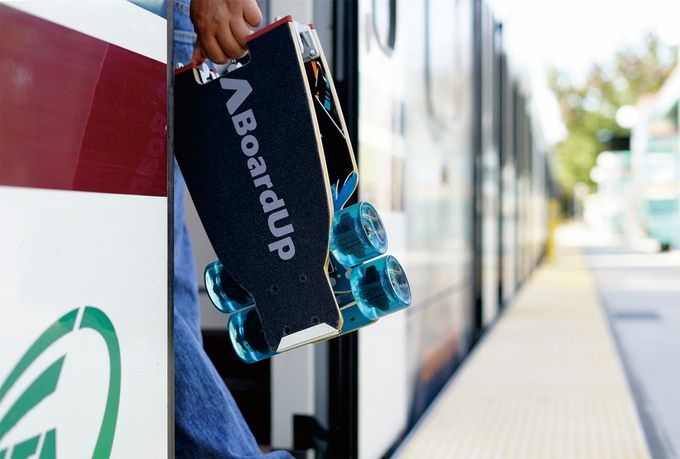 While traveling, lot's of passengers struggle with their longboard at airports, on the bus, and at coffee shops.Bin Lu who is the founder of the BoardUp saw that longboards were used daily as people rode it to work and around town. But once they arrived at their destination, there were few places to store it! So It's causing them to use a cab or making them take a walk, that's what gave inspiration to Bin Lu to make a Foldable longboard.It was successfully launched for sale through kickstarter in 2016-2017 and was supported and praised by many people.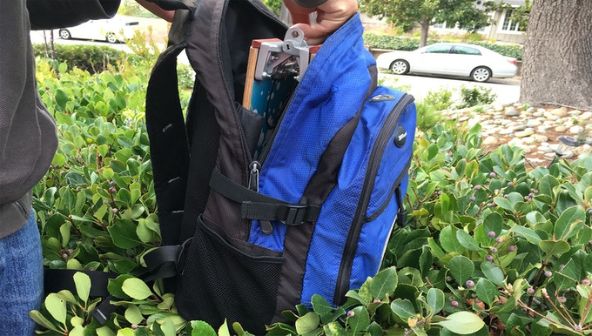 I'm sure you have seen or used many types of cheap, costly or custom designed longboards by many different brands on amazon or from shops in your area but can they compete with this Boardup? Tell us in the comment section what do you think about that?